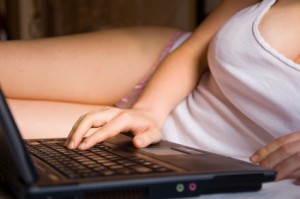 Hey guys,
My coaches and I get a LOT of questions about online dating. Now, some of these questions are coming from guys who can't face their fear of approaching, and would rather just stalk beautiful women from the safety of their computers. I've been doing this a long time and I can always tell. To those guys, I have to tell the truth: man up, stop hiding behind your keyboard, and go meet some women! You don't get real confidence without putting in the work.
However, as a supplement to meeting women in person, I can't deny that online dating is incredibly useful' when you know how to do it RIGHT. So, I cut to the chase and interviewed an expert, Dave M, who is also one of my good friends. He sat down with me to reveal some insider secrets about what really works in the world of online dating, and what doesn't. The truth is pretty interesting' even I was a little surprised! Download the interview below and see for yourself what I mean.
On top of that, Dave just released a special report with a DONE-FOR-YOU online dating profile. He's using it with his high-paying private clients to get women messaging them DAILY. At first, he didn't want to let me have it. But like I said, he's a good friend' and I can be pretty persuasive.
If you're using online dating right now to meet women, this is incredibly solid material that you'll be able to use right away. You can download it below (no opt-in required).
Enjoy the free report and interview, and let Dave teach you how to get an AWESOME, LOYAL GIRLFRIEND!
Best,
-Joshua
P.S. After you read this, I think you'll agree that it's far better than what the other guys are charging big bucks for.